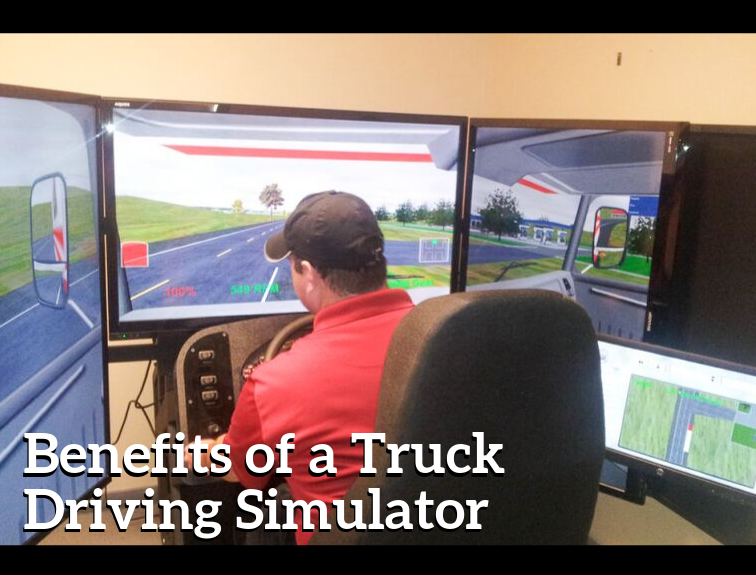 Georgia Driving Academy stands out as one of the best and most sought-after truck driving schools not only in Conyers, Columbus, and the surrounding areas but also in the United States. Established more than twenty years ago, our goal is to ensure that our students come out as the safest and highly skilled truck drivers in the country. We use a highly advanced truck driving simulator called TransMaster from Advanced Training Systems (ATS). This simulator has numerous benefits for students, including:
Increased Safety: These simulators prepare our truck driving students to handle unpredictable tasks and learn their mistakes without coursing injuries or material damage. With a clear understanding that motor vehicle accidents are significantly common among young novice drivers, we offer them a simulated real-world environment where they can turn sharply, brake instantly, maneuver obstacles or drive fast without the risk of crashing.
Replay Capabilities: This feature allows learners to freeze, reset or replay instructions, feedback or scenarios. This is achievable through touchscreen displays, tactile feedback or visual overlays. It is particularly useful to junior drivers who still don't understand how to handle complex situations and need to improve their driving skills.
Customizable: Through these simulator programs, our instructors are able to create specific combinations of weather, road and traffic conditions they would like to coincide with their driving lessons. The conditions can be simplified or complicated depending on the learners' skill level.
The simulator features HD displays and military-grade electronics as part of its state-of-the-art technology. It incorporates many important aspects of any heavy truck model, including the following:
TransMaster Simulator features:
Patented shifting unit
Passive-resistance and force-feedback steering
Patented learning process with unique classroom-based content and training software
Plug-and-play operation
Q-motion technology
Superb training in vehicle handling, shifting patterns, and backing maneuvers
Individualized, self-paced, expert-guided patented Digital Coach learning system
Patented true-to-life transmission module
Our students hands-on truck driving knowledge from practice on our simulator and trucks out on the yard is just one reason why GDA stands out from other Georgia truck driving schools. We're proud of our schools and the education we provide our truck driving students.  Contact our career advisors today for more information on how to earn your Class A CDL  or call us at 1-800-711-4301 (Conyers) or 1-706-507-4429 (Columbus) to talk to an admissions representative.