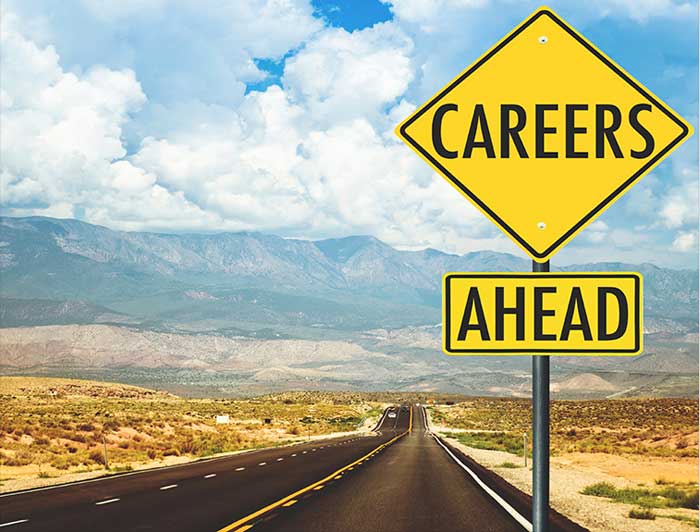 What Types of CDL Careers are out there?
Job Options with a Commercial Driver's License
Looking into Atlanta CDL training? There are many positive attributes associated with obtaining a Commercial Driver's License. With such a high demand for truckers, there are several career tracks for which a CDL is a requirement. In other words, if you have a CDL license, you have career options! You only need to choose the area in which you have the most interest to get started pursuing the job of your dreams.
Let's take a look at the types of jobs you can pursue if you have completed your CDL training and have earned a Commercial Driver's License. While all of them involve driving a large vehicle, there is a lot of variation in the day-to-day duties of each of these jobs. Of course, these jobs depend on what type of CDL you obtain: Class A, B, or C.
Long-haul truck driving:
Driving a big rig across the open roads of America is something that many CDL students are eager to get into. If you enjoy long road trips and solitude, you might be right for this type of profession. A Class A CDL is required to drive long-haul. Drivers can also choose to work for a trucking carrier as a regional or local driver as well.
Bus driver:
Bus driving has several different variations. You can become a city bus driver and navigate urban and suburban environments while transporting others to their various destinations. A bus driver could also choose to drive an inter-city or inter-state bus, transporting people from city to city. Drivers can also put their Class B CDL to practical use driving a school bus, getting school children to school and back. Finally, you can choose to drive a luxury liner or tour bus, shuttling groups of people like tourists. With a Class B, there are several bus driving options available!
Construction worker:
The construction industry employs drivers for many different types of heavy machinery moving vehicles. If you want to have your pick of the litter when it comes to operating a large vehicle, the construction industry may be where it's at. Cranes, loaders, lifters, haulers, bulldozers, steamrollers…construction has it all and your CDL will certainly be put to good work in that industry.
Waste management:
Garbage truck drivers need a CDL in most cases. And why not? Hauling is hauling, and you can put your CDL training to good use helping to keep the city clean. Waste management workers provide a great service to society, and finding employment there helps keep the city moving smoothly.
There are many other occupations in which you need Atlanta CDL training as well: driving vehicles like box trucks, large moving trucks, limousines, and taxi cabs, and many other types of vehicles may require the possession of a CDL.
Does CDL training seem to be an appealing career move for you? If so, get started soon! Find the path you're looking for, and get to work. You CAN have the career you want, but you have to work for it. Industries are always looking for knowledgeable, hard-working folks who know what they want from life. If you are that person, then there is a spot for you somewhere. Let Georgia Driving Academy help get you started on your new career path today!
*This blog was originally published in 2015 and has been updated according to industry standards.*